Care 4.0: Wanted – creative ideas!
Time for (R)Evolution: "Ambient Assisted Living, artificial intelligence and demography-oriented neighbourhood development would revolutionise the lives of older people in Germany," says Carsten Brinkmann.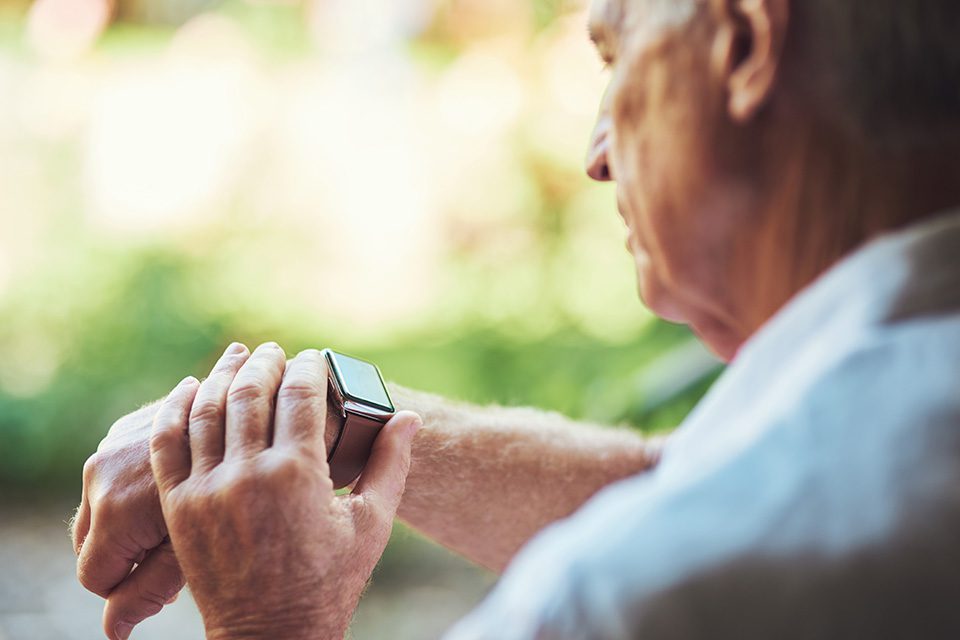 At first glance it looks like a cross between an exercise machine and a vacuum cleaner. It answers to the name "Marvin" and when asked, fetches a bottle of apple juice from the fridge, opens it and hands it to the older gentleman. It gets a plate down from the high cupboard shelf, picks up the fork that fell on the floor and is always ready to give a helping hand. The assistance robot was developed by the Institute for Artificial Intelligence at the Ravensburg-Weingarten University of Applied Sciences. Should the prototype go into series production, it could cost less than 10,000 euros – depending on the nursing care level, an investment that would pay off within the first year.
"Artificial intelligence, Ambient Assisted Living (AAL) and neighbourhood development geared to the ageing population could revolutionise the lives of the elderly and people in need of care," explains Carsten Brinkmann, TERRANUS Supervisory Board Chairman. "And common sense already calls for us to think about completely new ways of providing care. Because at the latest when the generation of baby boomers has to be cared for, the rigid system of out-patient and in-patient care will collapse."
Internet of Things: Smart solutions for an independent life
This doesn't require looking far into the future. The Internet of Things (IoT), i.e. smart, networked devices, will very soon enable the elderly and those in need of care to lead a largely self-determined and independent life. Algorithms supported by sensors, cameras and microphones analyse movement patterns, measure body temperatures and interpret gestures and behaviour. They remind people to take their medication and stay hydrated, measure blood sugar levels and in the near future will be able to administer exact dosages of medication. They also detect critical situations and send this information directly to the doctor, nursing staff or relatives.
"Modern technology in the field of AAL will allow older people to remain independent for longer if we as a society succeed in building up a corresponding care system and infrastructure," says Carsten Brinkmann. "This includes, for example, nursing offices in the heart of neighbourhoods, where both virtual and personal information flow together. Thanks to technological support, staff have time for human interaction, coordinate all services such as domestic help and caretakers, and are available to directly address the needs of and assist older people. In the best case, the offices are also a centre for cultural events and community experiences." The latter is particularly important because the number of family members decreases significantly as the post-war generation gradually ages and needs care. This brings not only care, but also the growing isolation and loneliness of older people into the spotlight.
Backwards-looking: Housing construction lags behind technology
"In order to develop such structures and use the current state of technology, however, appropriate residential accommodations and age-appropriate housing construction are needed – and the pace here is slower than sluggish," says Carsten Brinkmann. The Ifo Institute (Institute for Economic Research) in Munich estimates that up to 400,000 new dwellings would have to be built in Germany every year to meet the needs of all generations. If all goes well, only around 320,000 apartments will be built in 2018. "In light of demographics, a much larger proportion of this should be apartments suitable for the elderly. There is already a huge gap here – and the technological and infrastructural requirements of the near future are not even taken into account. In concrete terms, we are building apartments for the past instead of leveraging the technological possibilities for a more individual and independent lifestyle for the elderly."
 Questions? Get in touch with us!

Carsten Brinkmann
Supervisory Board Chairman
Fon +49 221 / 93 700 700
Fax +49 221 / 93 700 777
info@terranus.de