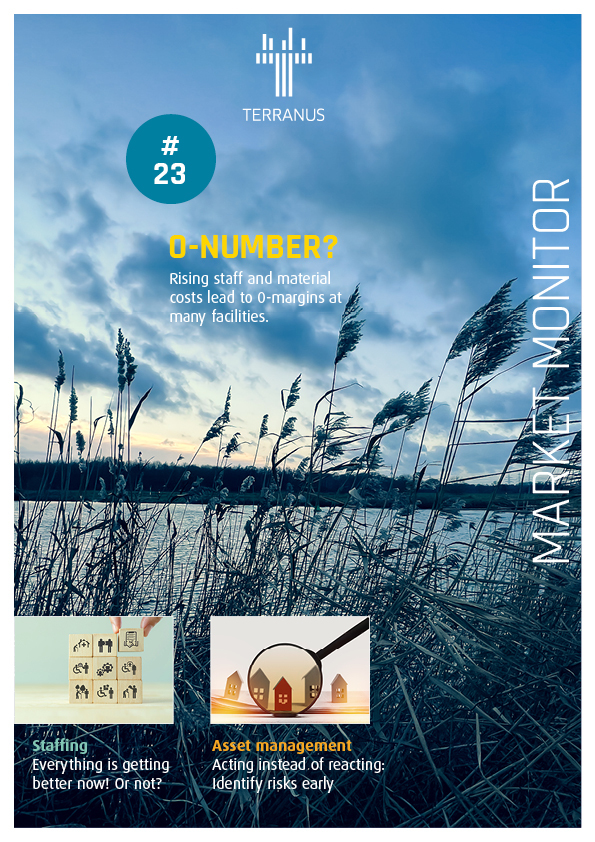 Market Monitor
Reliability instead of speculation: market data form a solid basis to retain an overview of the healthcare properties and care homes markets. Even more important than bare figures is to interpret them. What's important, and what's less important? The TERRANUS Market Monitor delivers just this. Institutional investors, operator companies, banks, building companies and residential real estate companies rely on our expertise. Don't miss out on the benefits!
Order free of charge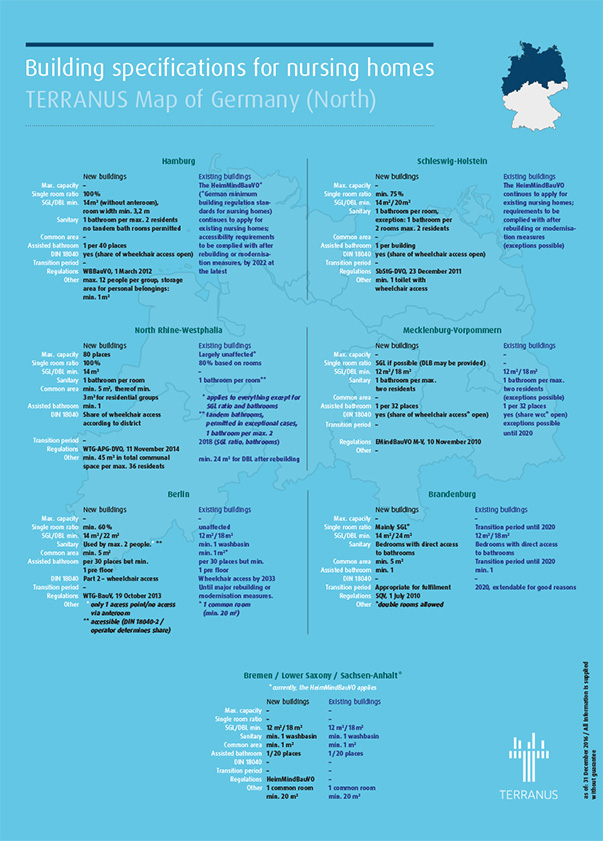 TERRANUS Map of Germany
One of a kind: The TERRANUS map of Germany shows all the building specifications for nursing homes in detail – from Kiel to Munich, from Dresden to Cologne. For the first time, TERRANUS is publishing all legal requirements for nursing homes according to the federal states. The differences are manifold, ranging from the number of care places and single room ratios per home to the definition of the nursing home's infrastructure. It's sure to help you get a better understanding of building specifications for German nursing homes! The TERRANUS Map of Germany is part of the Market Monitor 2017.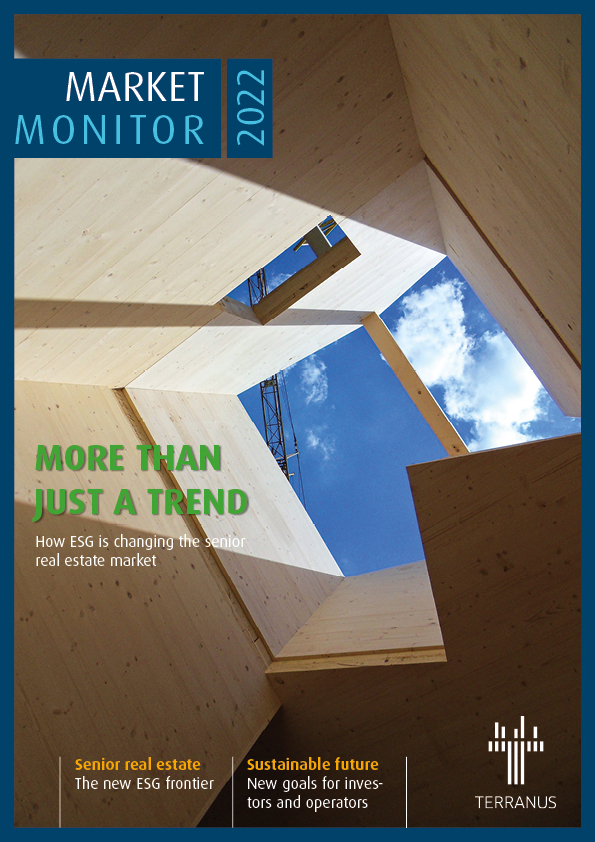 Care Report
A growth market with stumbling blocks: senior citizen homes and care properties offer opportunities for good returns. Precise market knowledge is necessary to leverage them effectively. How does current care policy impact on a property's operation? What regional changes are forthcoming? Which legal bases have to be taken into consideration given a change of operator? The annual TERRANUS Care Report provides orientation, and facilitates your daily business decisions.
Order free of charge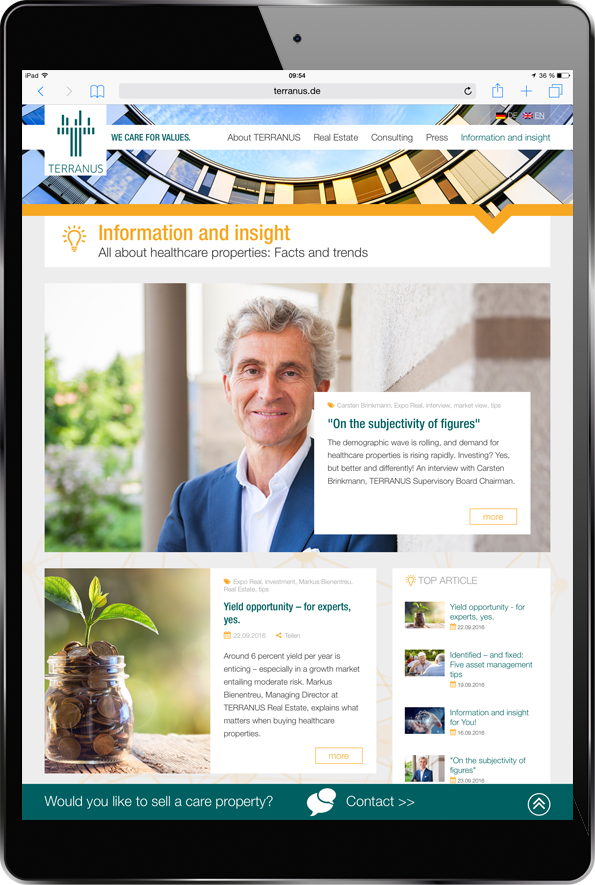 Online-Magazine "Information and insight"
Knowledge is the only raw material that increases when consumed. Therefore, we would like to share our knowledge about healthcare properties with you. Our online magazine provides you with a wealth of information on current trends as well as presenting tips, facts and analyses. Sometimes as brief-and-to-the-point tips, sometimes as pointed commentary, sometimes as entertaining reporting – but always full of facts and informative. Benefit from the fact that we master two of the sector's disciplines at the same time. Firstly, as specialist real estate agents and operating consultants we advise banks and investors in selecting the right healthcare properties. Secondly, we are also Germany's leading management consultants in healthcare property management.
Click here for the online magazine and subscribe free of charge now.
Order form
Relevant knowledge for your business: Order the TERRANUS Market Monitor or the TERRANUS Care Report by e-mail.