Just like 20 years ago, we still anticipate the future today: in 1997, the real estate market for care homes was not a major focal point for our society or for institutional investors in Germany and abroad. As a result of the aging population and the introduction of nursing care insurance on the one hand, as well as the elimination of grants and subsidies on the other, an attractive and sustainable business area emerged on the horizon.
If you want to sustainably tap the opportunities in the healthcare market, you have to be interested in one thing above all – the people involved and how they want to live in the future."
Carsten Brinkmann
Supervisory Board Chairman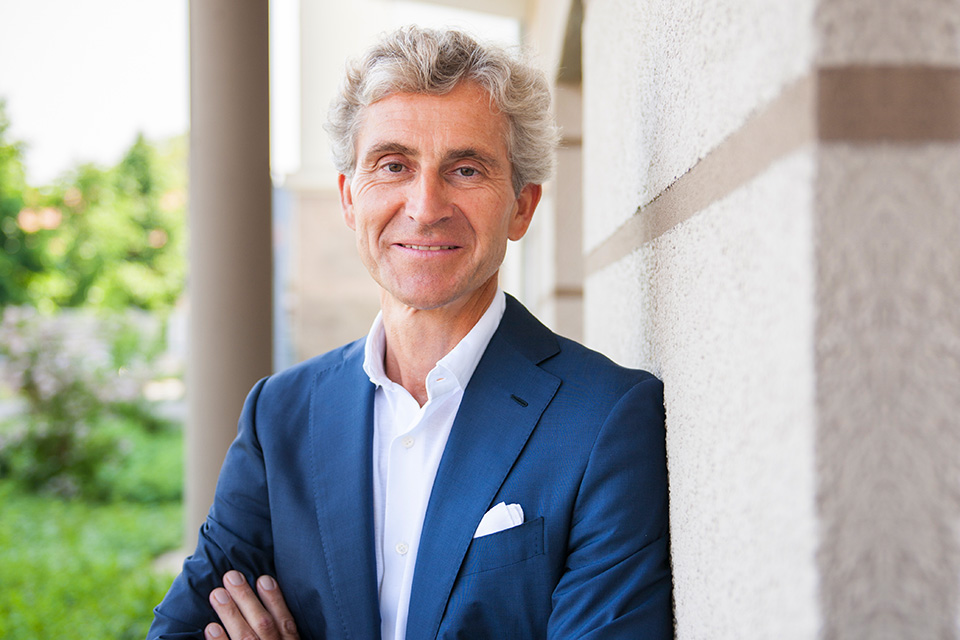 TERRANUS recognised the prospects for success early on, brought the needs and interests of the different actors onto the public stage, used its wealth of experience and made the market for senior home real estate a topical, mainstream subject. It was time to get local authorities and planners, developers and builders, housing associations and investors excited about the future of the market. Undertaking this Herculean task had to be worthwhile for everyone involved in the industry.
Today we are again at the dawn of a new era in terms of social development. Those who want to create housing, life and care structures for the future need experience, intuition and vision. What does the personal life plan of people who are older than fifty today and who will be older than seventy-five tomorrow look like? What services and care will the approximately 24 million seniors in 2040 want, what progress can be expected with digital advancements? It is this focus on the future that remains the guiding principle of TERRANUS to this day: our commitment to act on behalf of people who want a choice and live a self-determined life for as long as possible. On behalf of investors who need long-term returns. To develop concepts for operators that anticipate modern care structures to be successful in the reality of the market. And to be more accessible to communities that embrace the changes.
We care for values.
Soundly analyse, recognise changes and develop strategies – this has been the recipe for success for TERRANUS and its customers since day one. In light of the demographic challenge we face, instead of tiny steps forwards or backwards, real progress with care structures and residential concepts must be made. This requires reliable, long-term legislation with enough creative leeway and as little regulatory intervention as possible. Obsolete structures such as the rigid separation of outpatient and inpatient care must make way for flexible systems. Urban properties for the construction of new care homes in central locations and residential facilities with affordable 2 and 3-room apartments should be made available.
New approaches on the horizon
The credo is to think about the future where stagnation looms. Large-scale demand will require a multitude of specialised service, social and care offers as well as their connectivity, which will be accompanied by digitisation in the residential and care sectors – from the smart home and assistance systems to autonomous driving services and supporting robots.
In the future TERRANUS will continue to support all market participants with its expertise and comprehensive, holistic experience, and thus bring together the housing industry and planners, builders, investors, service providers and operators. It is this pragmatic action beyond politics that enables following generations a good life.
Carsten Brinkmann
Supervisory Board Chairman