Our strengths
Excellence from a single source: healthcare properties are always also management properties. Whether you achieve your goals largely depends on whether the healthcare property is operated intelligently. This is where our experience and precise market and operator knowledge come in to assist you.
We combine two of the sector's central disciplines in a unique manner: we advise banks and investors in selecting suitable healthcare properties. And we don't leave you on your own after your investment decision, as we are also Germany's leading advisors for healthcare property management – a strength our customers rely on.
Specialist real estate agent and operational adviser with two decades' experience – a unique combination on the German market."
Carsten Brinkmann
Supervisory Board Chairman
Our services
Knowledge creates values: the gross yield on healthcare properties significantly exceeds yields on commercial, office or residential real estate. TERRANUS helps you leverage these prospective returns along the entire value chain, starting with choosing the right property and ending with the detailed work, as this is what you need to operate a care home sustainably and successfully. Our team of experts accompanies you on your path to success.

Analysis tools
Reliable data instead of instinct: comprehensive, precise and up-to-date information about an investment property and its market environment forms the basis for good investment decisions. In the highly fragmented and fairly opaque care market, TERRANUS helps you with database-supported analysis tools – something unique in this form in Germany.

TERRANUS Care Atlas
A highly accurate and fully up-to-date analysis of competitors, locations and potentials for planning new construction of a care property – to help you optimally secure your investment. As a continuously updated, database-supported geo-information system, the TERRANUS Care Atlas provides precisely this evaluation. It includes all relevant data and key figures on all in-patient care facilities throughout Germany.
TERRANUS KPI-Rating
Classify and precisely evaluate key company figures – this is exactly the reliable basis for decision-making that this analysis tool provides for investors, financiers and operators of care facilities. The database-supported tool compares the key performance indicators (KPI) of the analysed facility with comprehensive current industry benchmarks and generates an objective and differentiated rating.

TERRANUS property rating for care homes
Whether a top property, a problem case or just average – the TERRANUS property rating for care homes provides a differentiated analysis of a property's strengths and weaknesses. The property rating is based on socio-economic influences, refinancing and operator quality, real estate as well as room and function programmes.

TERRANUS Investment Cost Index
The Investment Cost Index provides investors and operators with a reliable instrument that enables transparency in tracking changes in rental prices for nursing homes. The index is based on the market data in the TERRANUS Care Atlas. The database-supported geo-information system collects all relevant key figures on all in-patient care facilities throughout Germany.
Values and philosophy
Excellent location + demand-driven concept + financing in line with market = stable yield. This equation to correctly select and successfully operate healthcare properties looks simple enough, but needs precise market knowledge and a great deal of experience to implement. But even that is not enough for us. We're convinced that if you want to sustainably tap the opportunities offered by the healthcare market, quite apart from any justifiable profit expectations, you have to be interested in one thing above all – the people involved.
Or do you think a care home with low standards makes people happy and guarantees high utilisation rates? No – neither do we. We aim to create values together with our customers. Reliably and permanently.

Social commitment
We care for values – and we put people first: This self-image is also reflected in the social commitment of the TERRANUS management. That is why they donate their speaking fees and publication royalties to social institutions, projects and foundations. In addition to supporting local school projects, they are also involved in projects of the Caritas and Johanniter organisations.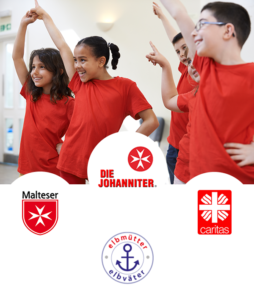 Management Team
A strong team with one common goal: We want the best for your property and your business. Managing Director Markus Bienentreu is responsible for the business area of real estate and operator mediation as well as M&A. Managing Director Anja Sakwe Nakonji leads and manages a team of specialists in the fields of strategy and management consulting as well as reorganisation and restructuring.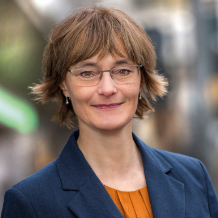 Anja Sakwe Nakonji
Strategy and Management Consulting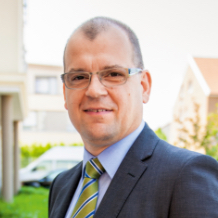 Markus Bienentreu
Real Estate and Operator Mediation