"On the subjectivity of figures"
Hard facts + solid figures = everything clear? No way! Simple equations present a unclear picture of the future of healthcare properties. In order to manage demographic change, we need open discussion and pragmatic action, without distraction from starry eyed social ideas: an interview with Carsten Brinkmann.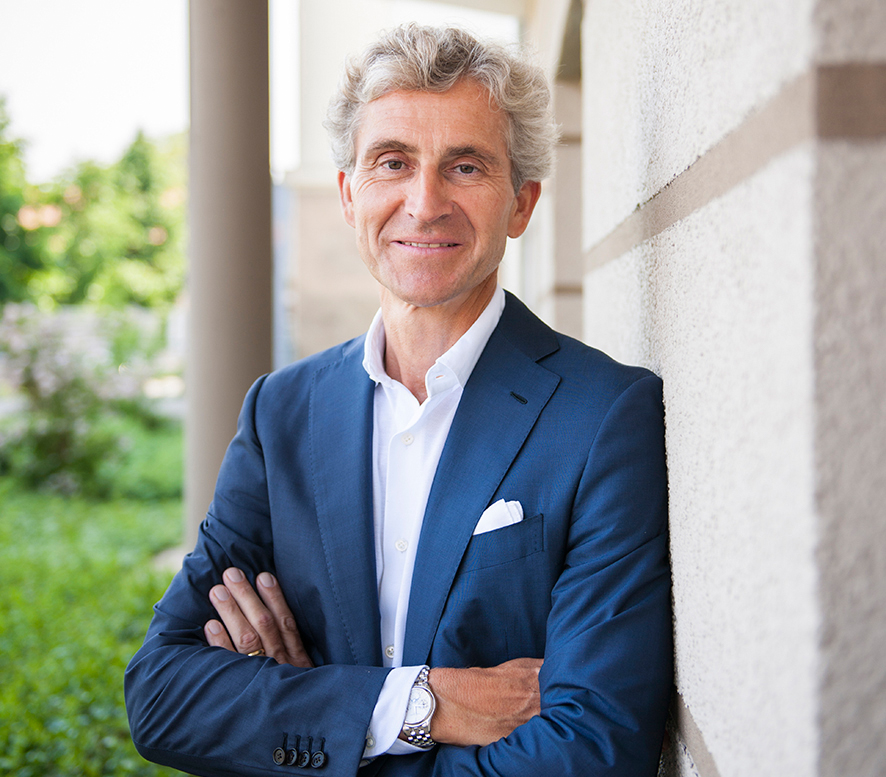 Mr. Brinkmann, by 2040 Germany will already have 24 million individuals over the age of 65. Is this a strong argument for healthcare properties?
Carsten Brinkmann: Age is a very subjective figure. In professional football, you're already old by the age of 35, whereas in politics, Hillary Clinton wants to become US President at 69. Half of the younger readers of this blog stand a good chance of becoming 100 years old. We don't really know what age will mean in the future. What is certain is that service and supply types are becoming more open, and demand for outpatient and inpatient care is rising significantly up to 2050. But the much more exciting question is, how do most of these 24 million individuals aged 65 and over wish to live?
What does this mean for future projects and for investors?
Carsten Brinkmann: A genuine rethink and a small (r)evolution. At its core, it's about developing new and more flexible types of living for each phase of life. This is important, because it will have a positive effect on the quality of life of the future 65+ generation. Specifically it means:
coordinating integrated services in line with demand within a residential district,
expanding infrastructure for diversely networked services and apartments,

introducing budgets for which insured individuals are responsible themselves, rather than silo-thinking by individual cost bearers,

and to realise all of this on a cross-generation basis in line with demand, and not according to age.
Structured flexibly in this way, future living forms could be adapted highly efficiently to any demographic trend in the future – regardless of when we will now actually be regarded as old in the future.
Is it still worth investing in classic care homes, or is a bubble even forming?
Carsten Brinkmann: We continue to need inpatient care places for the very elderly. In the professional area, the purchase price multiple for good properties in good-quality locations has risen from 15.5 times to 16.5 times over the past five years. This corresponds to an increase of around 20 percent. Nevertheless, compared to many investment alternatives, healthcare properties continue to offer solid yields of around six percent. I don't see a bubble forming currently, in view of further demand growth for care places – by contrast with multi-storey apartment buildings.
Would you like to have a personal discussion with Carsten Brinkmann about investments in the future?

Carsten Brinkmann
Supervisory Board Chairman
Tel  +49 221 / 93 700 700
Fax +49 221 / 93 700 777
info@terranus.de