TERRANUS CEO Markus Bienentreu is a certified real estate surveyor and inspection company expert in land valuation. He has been assisting customers in the area of healthcare properties for almost 20 years. In-depth analysis always forms the starting point at TERRANUS. We value your property fairly, independently and transparently. As the leading specialist real estate agents in Germany, we do not build any castles in the air, but instead present you with an unembellished and realistic picture.
To rely solely on gross yield with care facilities is tantamount to flying blind. Sellers AND investors need clarity and transparency for a decision that must still be right in 10 or 20 years."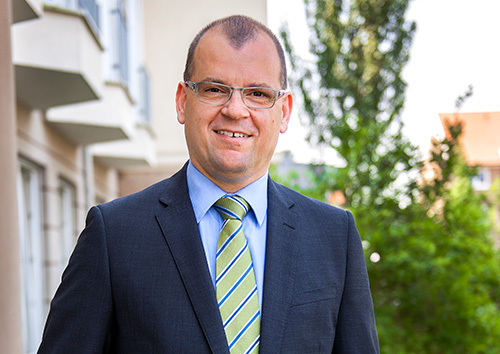 What sets us apart from normal real estate agents? We know the details. Are tomorrow's legal requirements for care home operation already complied with today? Does population growth in the respective region offer sufficient potential for the number of places? We provide answers, deploying unique analysis tools for this purpose.
Your ideas and instructions are just as important as key data. When selling your property, you not only expect a price in line with the market, but also want to ensure that operations are continued at a high level. As a full-service provider, we will introduce you to the right operators (TERRANUS services).