Our strengths
We separate the wheat from the chaff: an analysis of opportunities and risks is indispensable to making the right decision when buying or selling healthcare properties. As a specialist real estate agent, we know the market inside-out. We do our best to care for your property.
Difficult, overregulated and opaque – we see things very differently. Healthcare properties are significantly unappreciated assets. Correctly selected and professionally managed, this growth market offers attractive returns with calculable risk. We offer specialist real estate agents and operational experience on the operator side – our customers benefit from this combination.
Healthcare properties are underappreciated and difficult at the same time, but with the right know-how, they are highly profitable assets."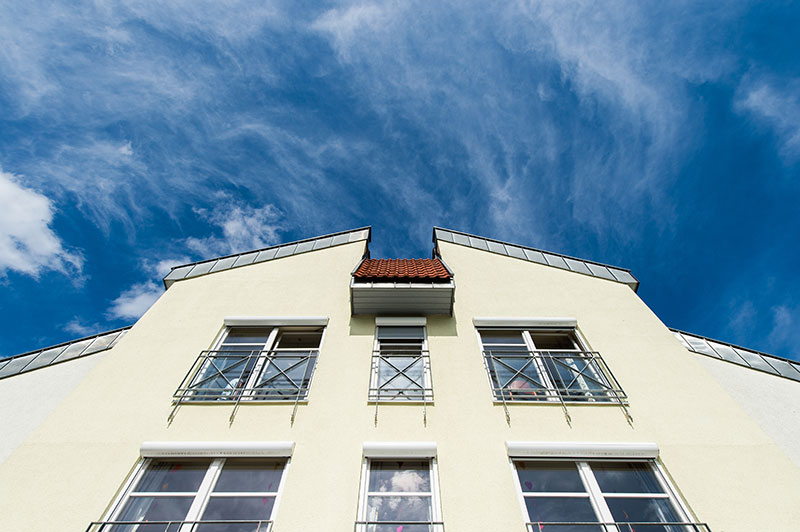 In this way, we create and preserve values:
Investment advice (property sourcing, portfolio analysis and mediation)
Operator mediation (search for the right operator, contract structuring and negotiation)
M&A (mergers and acquisitions) transactions (organising structured bidder processes, tenders and investor searches)
Our services
Intelligent concepts for a smart investment: TERRANUS covers the entire range of the investment business. Your benefits: you receive all relevant services from a single source and to an excellent quality level. Three areas of our service pave the way to optimal investment decision-making and high-yield results:
TERRANUS Investment Advisory
You define your investment objectives – we find the right asset.
Realistic, sustainable value approaches – that's our business principle.
We are your partner – which can also mean that we sometimes dissuade people from an investment.
We co-launched the first specialist real estate fund for care homes – we know the market and the most important transactions to an extent that is virtually unparalleled.
Reliable database analysis tools – greater insight with the Care Atlas and KPI rating.
TERRANUS Operator Mediation
Investors and operators make a genuinely sound match – we will find the right constellation for you.
Realism rather than castles in the air – you can rely on our rent estimates.
In the heat of the moment – we conduct contractual negotiations and structure rental agreements for you.
Excellent contacts – you benefit from our selected operator contacts.
TERRANUS M&A Transactions
Optimising values – we analyse which mergers and acquisitions meet this criterion.
You define your targets – we sound out the market and find valuable assets for you.
Risk management – we detect weak points at an early stage and adapt the process.
Less administrative cost – we structure better processes and accompany sales from tender through to closing contracts.

Market Monitor
A look behind-the-scenes: our Market Monitor ranks among the most important information sources for institutional investors, operator companies, banks, building companies and residential real estate companies. Sector trends, legal changes, hands-on, practical tips relevant for your daily work, as well as Forsa surveys on current topics: you're always at the cutting edge with the Market Monitor that we provide to you free of charge. You can order the latest german edition here.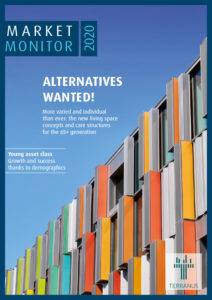 Team
Investment consulting, M&A, portfolio review or sale of a problem property: the expertise of our team headed by CEO Markus Bienentreu is tailored to the multifaceted scope of our Real Estate division. As a certified property surveyor and inspection company expert in property valuation, Markus Bienentreu – together with his team – has been attending to customers in the healthcare properties area for almost 20 years, also in his function as CEO since 2007. Individual advice, unique market expertise and strategic and operational experience on the operator side are the predominant strengths of the real estate team.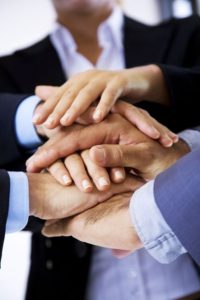 Contact
Do you want to sell healthcare property, invest in senior care homes, or are you about to embark on a merger? Then give us a call. We'll be happy to respond to all queries about our range of services in a personal discussion with you.